Are you a fan of the wardrobe of Gigi Hadid and really want to copy her styles? In this article, we will mention some of the outfits of the supermodel Gigi Hadid which you can easily get for yourself and update your wardrobe this season. You can very easily recreate her looks and slay just like her.
1. The Cool Grandpa Sweater With Mom Jeans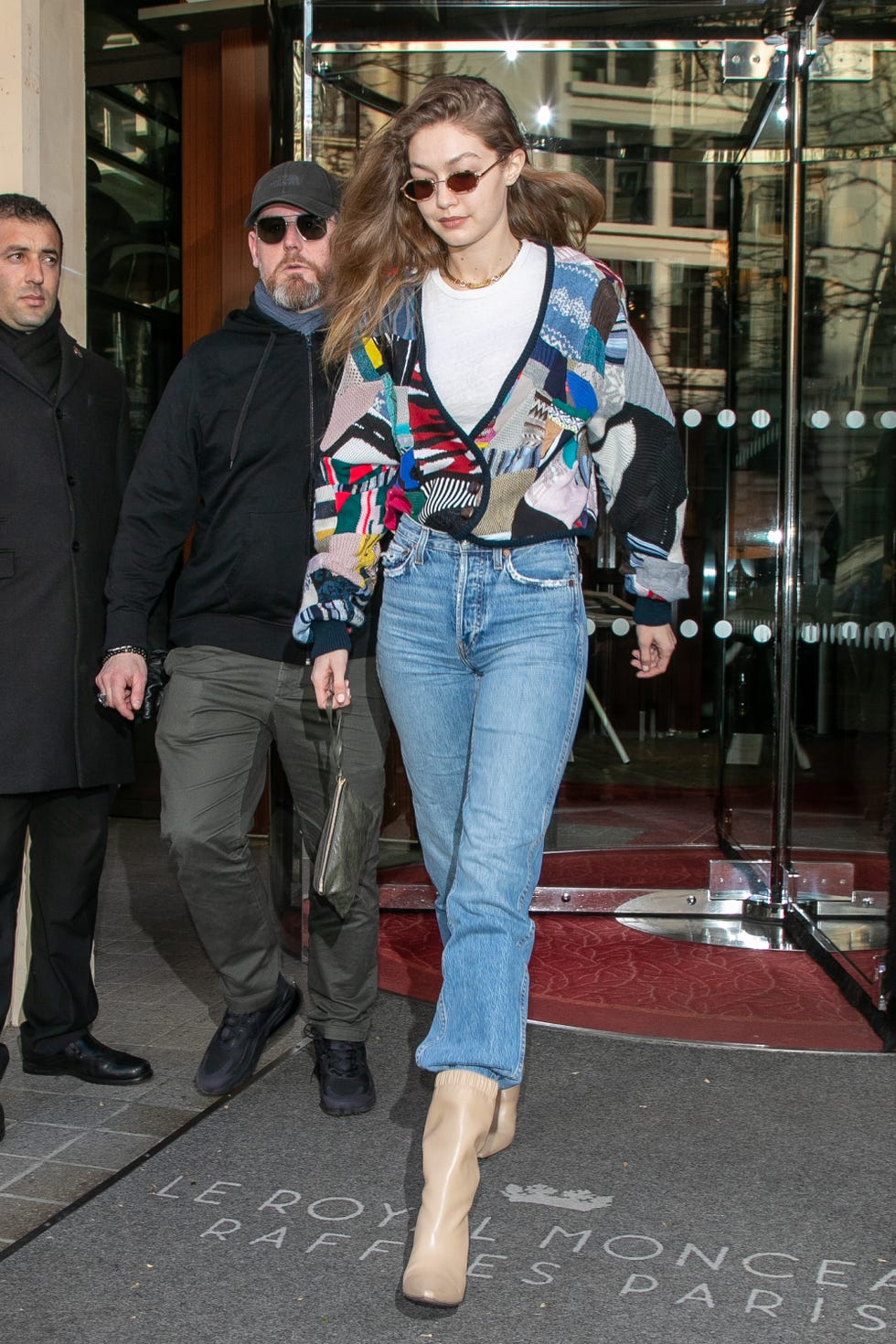 Gigi Hadid had nailed a very casual look in a very classy way by pairing a crisp white tee with a pair of mom jeans atop which she wore a cool and thrifty patchwork grandpa sweater. The jeans are of RE / DONE and the oversized patchwork sweater is of Ksenia Schnaider. She paired it with Velvet Canyon sunglasses and Wandler boots.
2. The Classy Neon Coat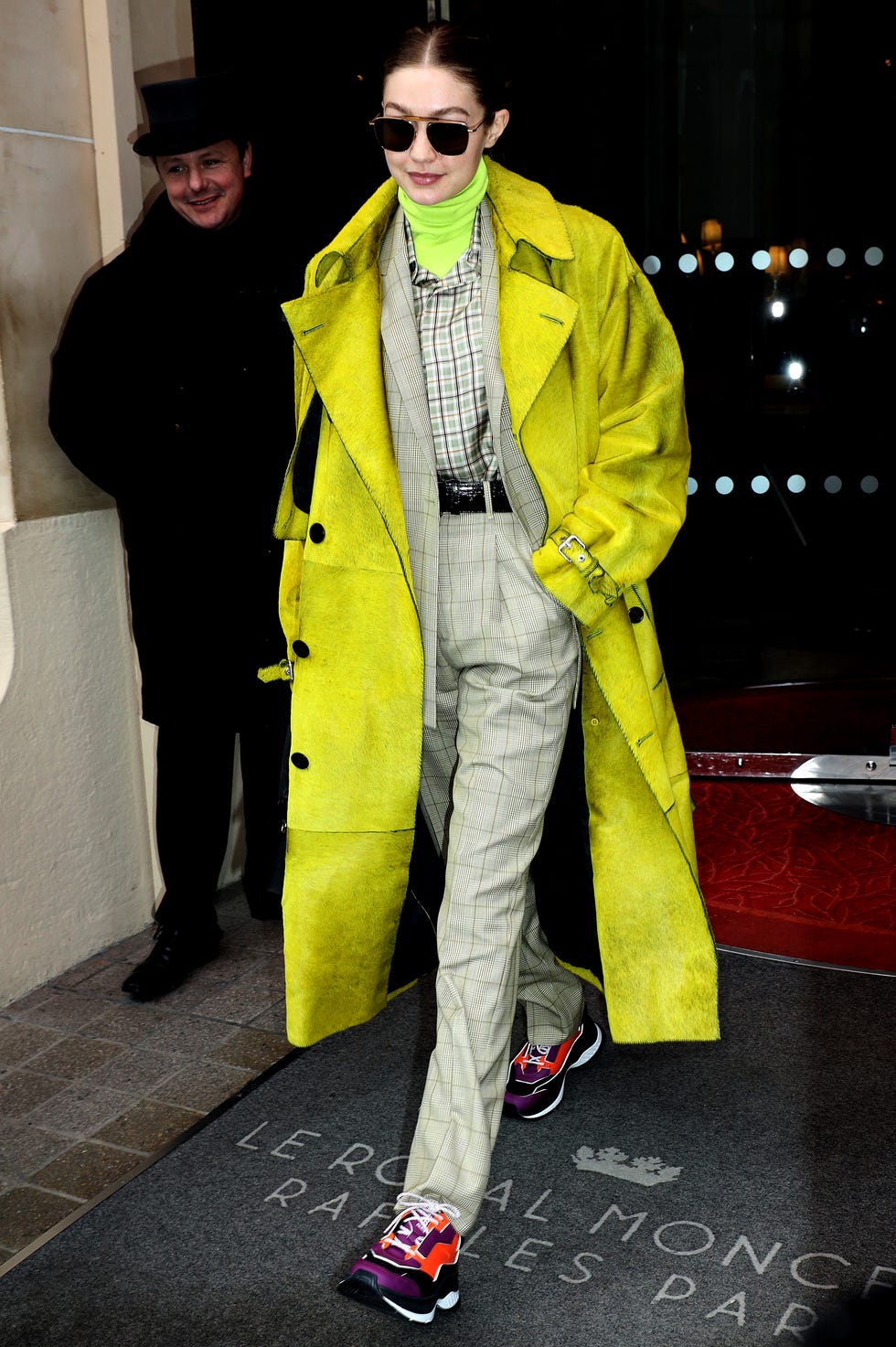 A different look and coloured coat to wear this season is the long neon yellow coat which Gigi Hadid pulled of very well. You can easily copy her style by wearing a neon scarf around your neck just like her and wearing a checked shirt and plaid pants over which she wore the bright, neon yellow coat by Berluti trench. She wore a purple and orange statement shoe which you can replace with any funky sneaker.
3. Khakhi Pants and Sandy Earth Coat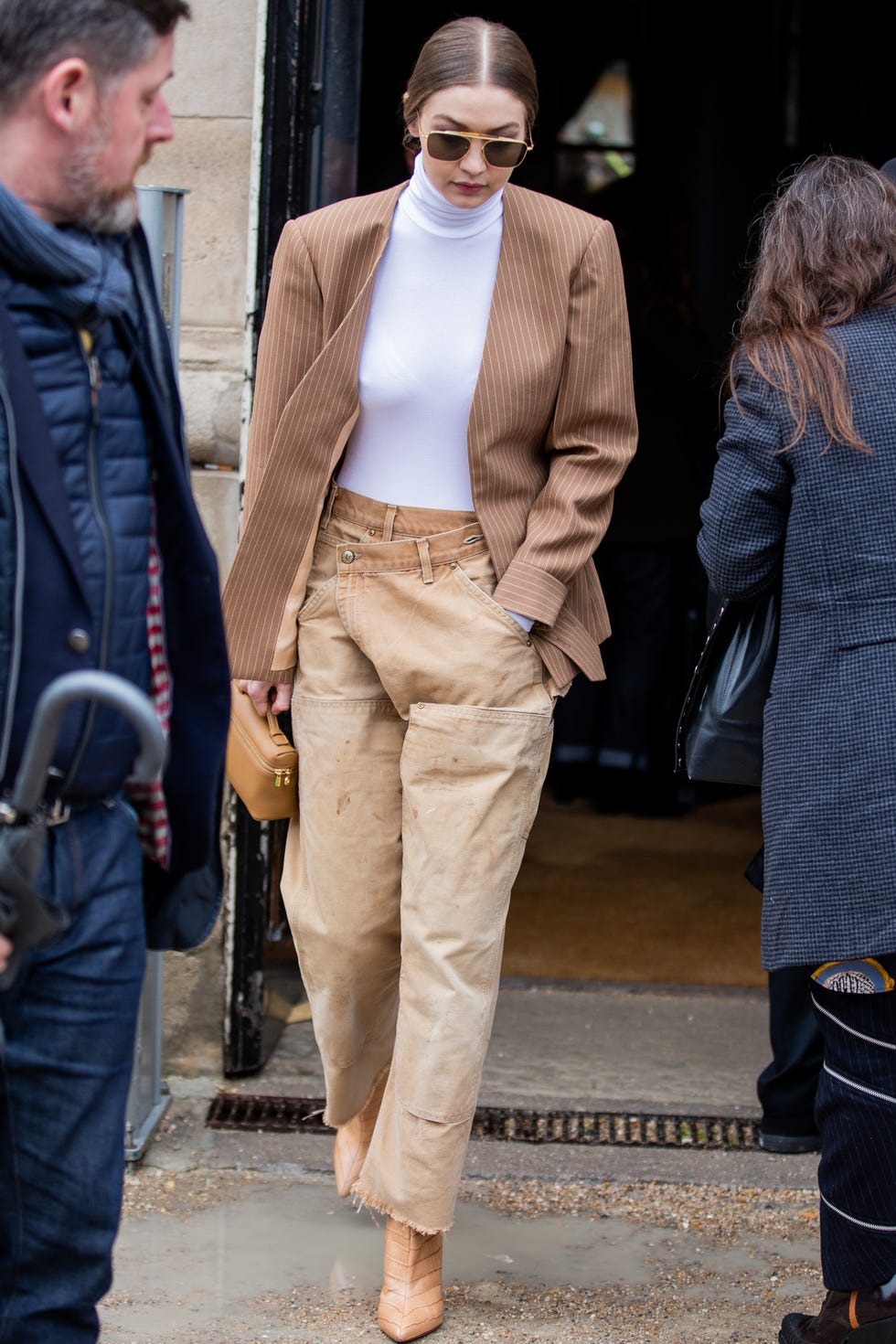 Try out the boring khakhi and sandy mud colour this season by copying Gigi's look of white turtleneck top with plain khaki pants and the sandy earth coloured coat over it. You can easily pair these khaki pants and coats with sandy shoes or stilettos and a smart pair of sunglasses.
4. Leather Pants and Blazer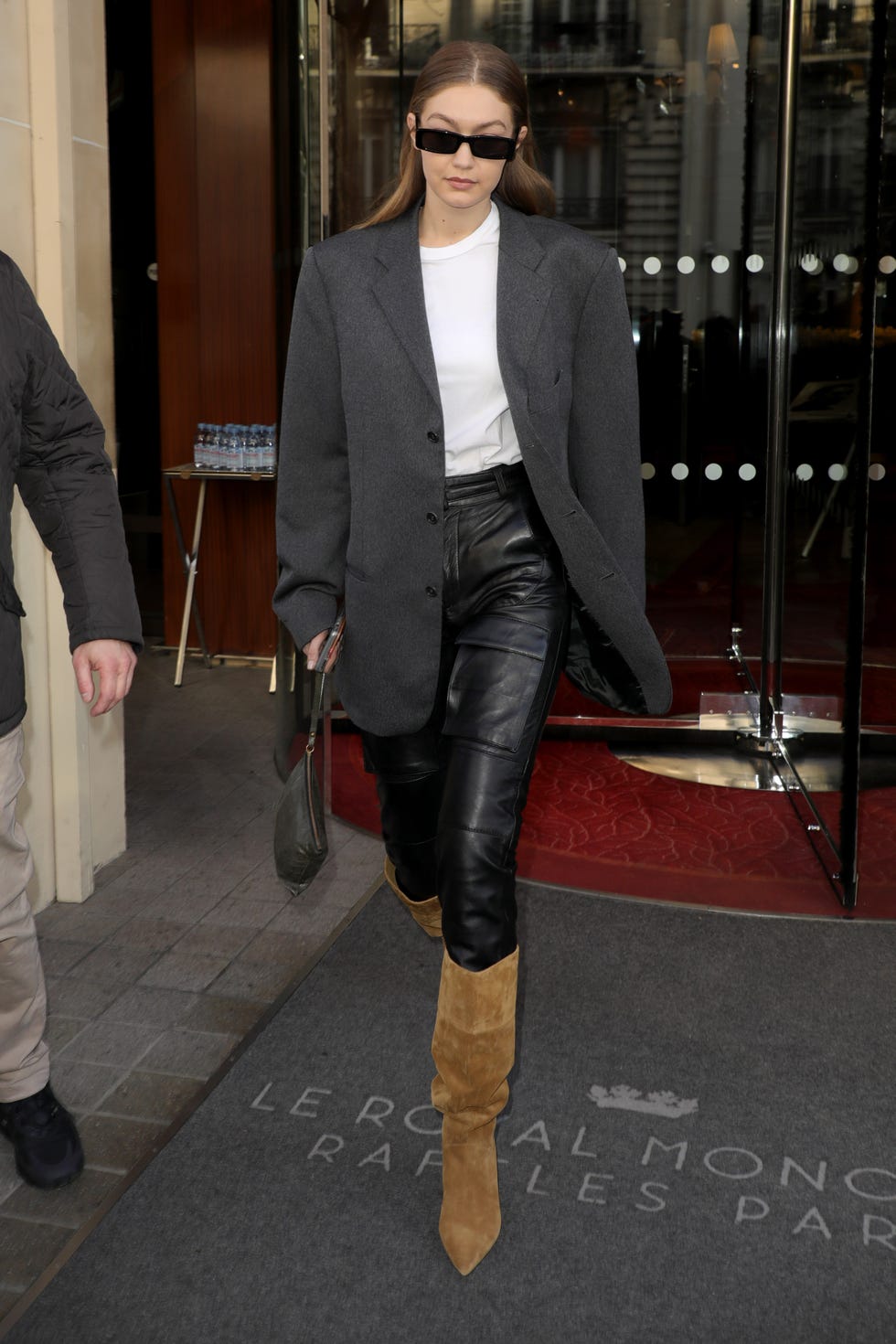 This amazing combo of leather pants and oversized blazer is a lovely semi-formal and smart look which you can copy. The deep grey vintage blazer was worn over a plain white tee and paired with Daniel Guizio leather pants. The mud colour boot was from Dear Frances band the chick black sunglasses from Fenty.
5. Turtleneck Sweat Shirt and Black Ripped Jeans With A Brown Coat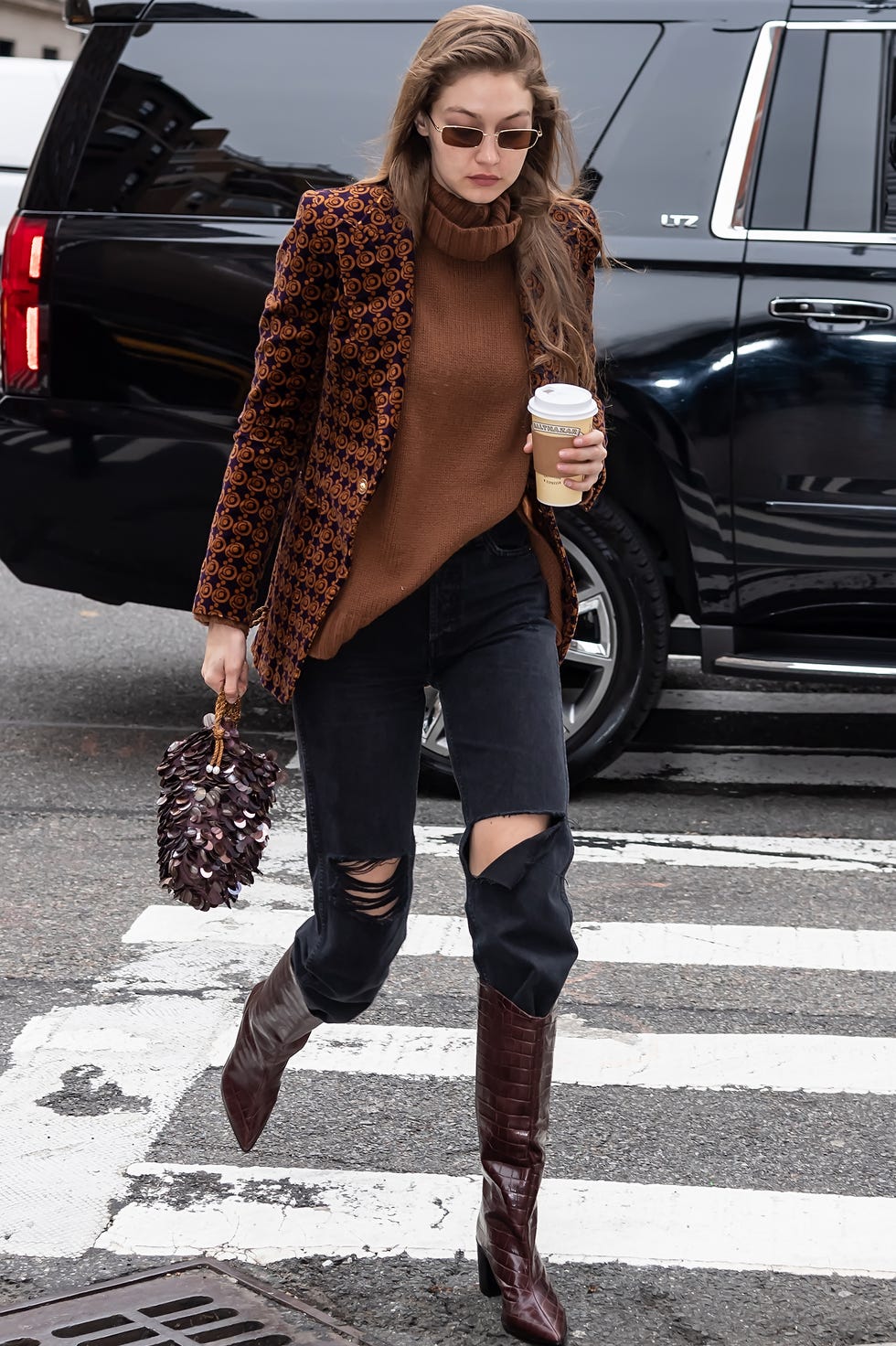 This American girl doll look of Gigi Hadid is a must-try for you. Just pair a brown high neck sweater top with a darker shade of brown coat with symmetric black checks and black ripped jeans from RE / DONE. Gigi wore a pair of brown boots by Schutz.
6. All Orange Top and Skirt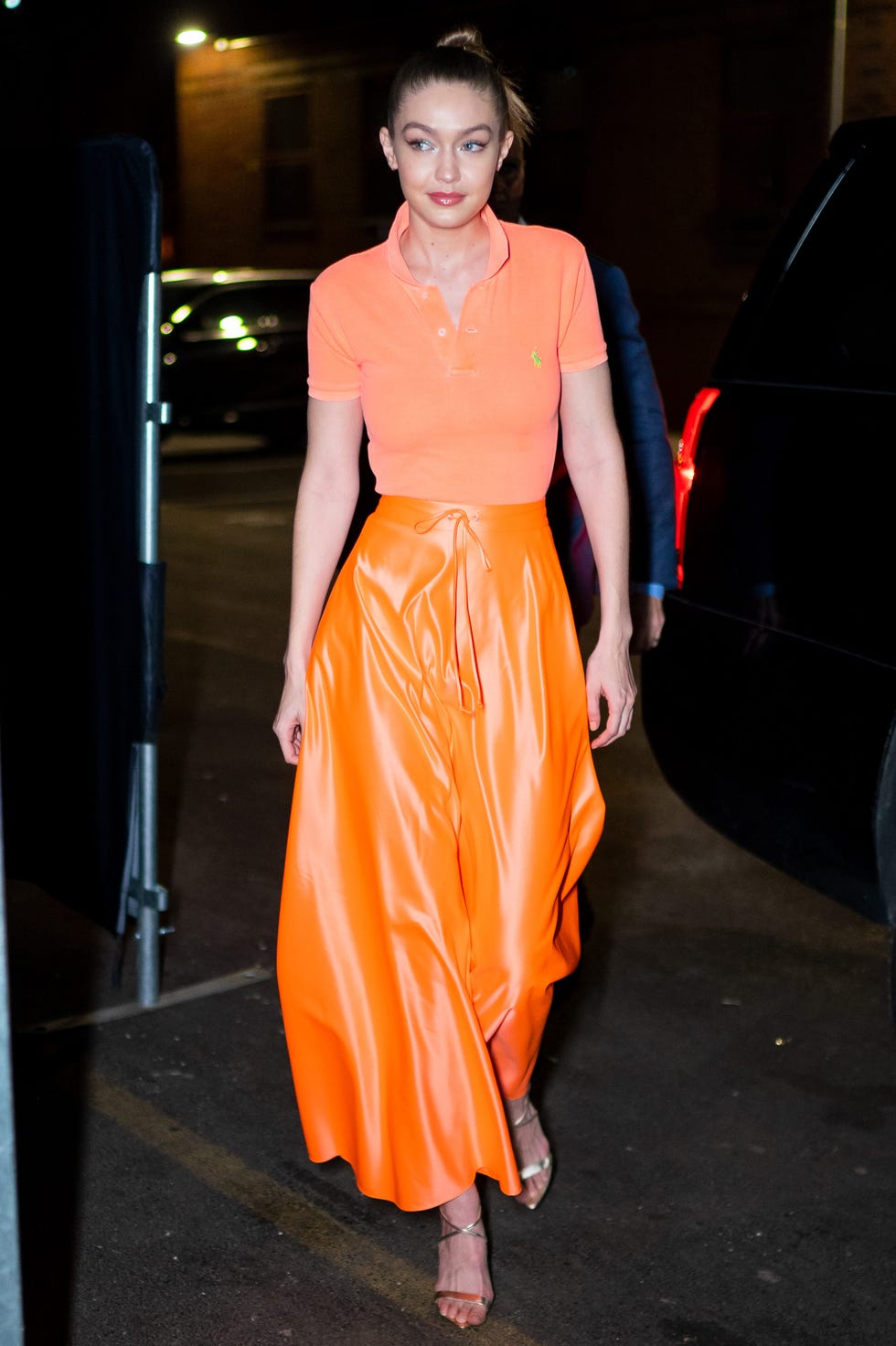 This school day look of skirt and top by copying Gigi Hadid's look of the full orange top and long skirt. Gigi's Ralph Lauren shirt was a dull shade of orange with an orange Maybelline midi skirt. This is a simple yet class outfit that you can even wear at a party.
7. Yellow Slim Fit Full-Sleeved Dress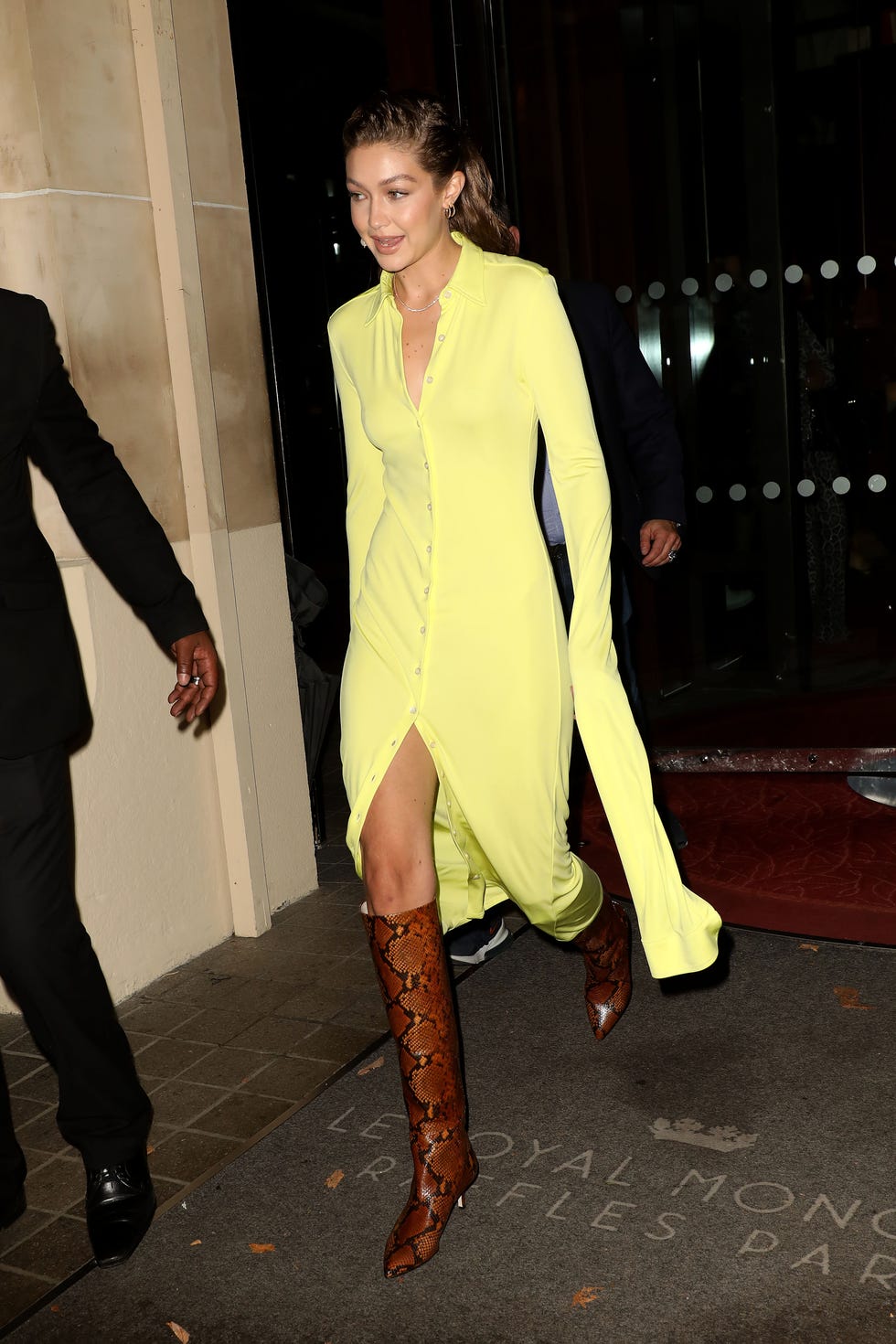 The light yellow slim fit dress worn by Gigi is an amazing outfit to carry this summer. Gigi's sunshine yellow dress was from Coperni which she paired with knee-length Jimmy Choo brown boots. You can easily find similar dresses and boots at a cheaper price to recreate her look.
Through this article, you can get amazing ideas of recreating some cool and classy looks of the supermodel Gigi Hadid. Cheaper alternatives can be easily brought for you to recreate any of her looks.