You are in love and the love of your life is standing on the stage. You are walking down the aisle while looking into his expectant eyes. The new leaves on those old trees are cheerleading for your new beginnings. Well, in this scenario, don't you want to wear the best wedding outfit to impress your partner and all the guests? Here's what you can wear for your spring or summer wedding and set the fashion stage on fire.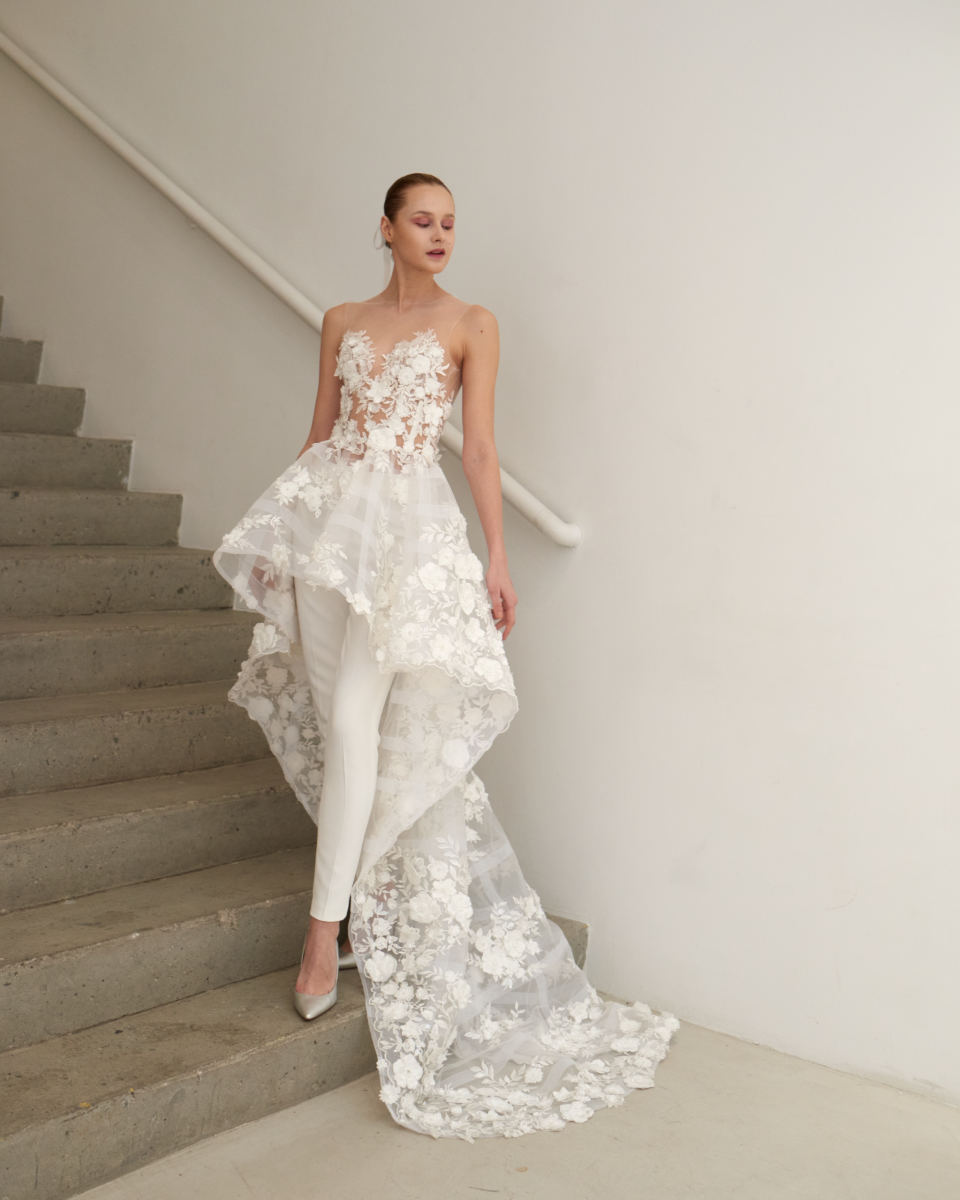 Instead of going for the same old conventional wedding gowns, add some modern touch to your wedding. You can wear white leggings and netted, stripeless top that has unsymmetrical hem cuttings. This is the perfect outfit that displays your love for freedom, your confidence and your impeccable taste of style.
Let's consider the long and wide-spread gowns that are the signature wedding styles. However, you can add some spice to them by including frills, feathers, overlapping layers or unsymmetrical cutting. Keep the sleeves to a minimum.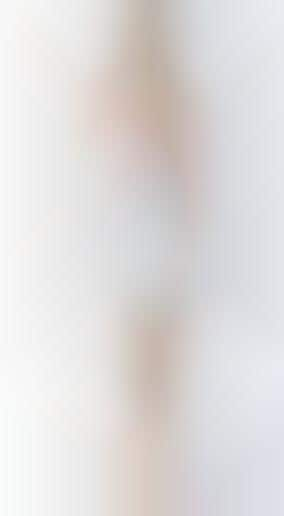 You can go for the body-fit, netted wedding dress. This is a bold fashion definition. The dress is not something everyone wears but it won't disappoint you if you put your trust in it. The extra details like net flowers, hangings and sparkles are going to enhance its beauty. This is for women with a slender figure.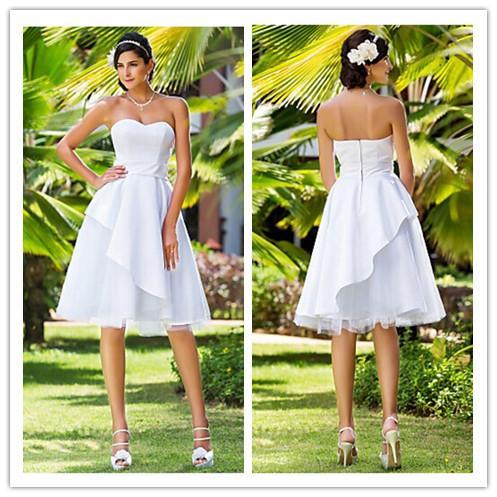 Another perfect choice for your seasonal wedding is a knee-length overlapping layer dress. The fabric of this dress is thick and the layers add class to the otherwise bold outfit. Depending on your preference, you can go for the sleeved dress or the ones without sleeves.
Dresses with a deep neckline and net detailing are going to look fabulous. If you are having an outdoor wedding or a nice beach wedding, this is the ideal outfit for you. The net detailing is the main attraction that takes the dress to a whole another level. Bell sleeves are in trend and adding them to this outfit will be a perfect decision.
Weddings are happy events that call for vibrant outfits. White is the color of the spring, summer seasons and the external greenery will complement the angel's color.