Medium long hair, also known as mid-length hairstyle, is now trending in the market and is having a great moment. Highly praised and loved by fashion editors as well as fashion industry influencers, this length is perfect, not too short or not too long. It is said that a beautiful and perfect hairstyle can take your overall beauty to a new level. Well, it is true. This will make you feel confident. So, go on and check out some super stylish and beautiful medium long hairstyles and get ready to look beautiful.
Layered hairstyle
The layered bang style gives your medium long hair complete freedom in terms of movement than a blunt fringe. Just combine the layered bangs with your wavy hair to come up with a beachy, as well as a relaxed look. Want to make it more stylish? Well, you can use some texturizing products, for example, sea salt spray. You will look stunning.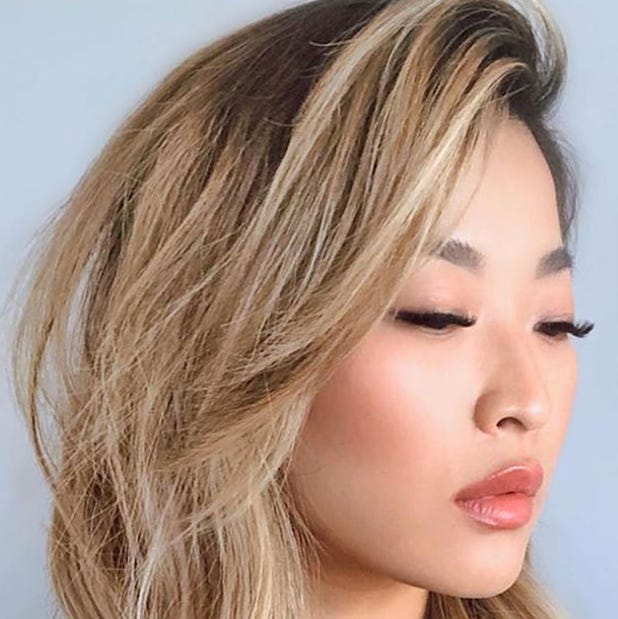 Blunt bangs with medium length hair
If perfectly done, you can make the blunt bangs as an ideal complement to your shinning medium length hair. With the blunt bang-hair style, you can make your medium long hair looks thicker and beautiful to draw others' attention. Besides, such a style is perfect for getting a youthful appearance. For an amazing result, try to keep your blunt bangs chestnut or chocolate color.
Medium long hair with wispy bangs
Also called as "Piece-Y" bangs, these are quite different from the blunt bang style. While the blunt bangs cover your forehead, wispy bangs create a softer and lighter effect when combined with your medium length hair. If you have thin and fine hair, then go for this style. You will look beautiful in any type of outfits.
This type of hairstyle goes well with every face type. The reason behind this is such a hairstyle is flattering, simple, and doesn't create any nonsense. For this, you can use your round hairbrush. Prefer to use a bigger round brush to cover a larger section. Split your hair into four different sections and blow-dry each section with your round brush. Besides, you can smooth out your front section to get a polished look.
If you have the natural thick locks, then long layers will be best for you. Lon layers will break up your medium length hair and will perfectly add more direction and movement. Alternatively, this will also work ideally for thicker hair. For a better look, go on and try some face-framing pieces, or you can also use side-bangs to come up with a flattering and flirty finish. That's it. You will look beautiful.
Five-Minutes Medium Long Hair Styles for All