As a fashion wear obsessed, we always looking for chances to stay put together even if we are in our sportswear. With 2023 just around the corner, we know you are looking for new trends to spice up your boring athleisure wardrobe with new ones following the forecasted trends. Well, don't worry – we have already done the research for your new yoga set pieces that you would love to wear.
The Bold Energy
Who needs a closet with all plain black white tops? It is time to change the long-lost legacy of keeping the sportswear only in plain colors. This year 2023 is going to be full of bold neon colors. Everyone should have at least one pair of any bold color yoga set to keep that strong feminine energy throughout the day. Take a look at this pink activewear by cosmolle.
Tie-Dye Effect
This fall in 2023, athleisure is going to take up another top notch with the mixed patterns like tie die effects on active wears. The goal is to stay comfy and cozy but when mixed with fashion it gives another dimension to the fashion. Check out this high waisted legging from cosmolle to spice up any boring top.
The Fall Neutrals
It is impossible for a fashion lover to not have any fall-colored clothes. By fall we mean colors including earthy warm tones like pumpkin spice oranges, browns, beiges etc. These colors provide a very warm impact on the person wearing them and the best part is any kind of makeup goes well with these colors. Statement pieces in browns can help elevate any outfit. Try this asymmetric top for your next shopping spree.
High Waisted Leggings Are Vibing
Matching sets of leggings, crop tops, sports bras, and athletic jackets can be seen anywhere you turn, and we will not be surprised if you tell us that you have one of them as well. Throughout the years high waisted legging sets have become an essential now due to their affordability and less hassle on what to wear with which color. We are forecasting that this trend will still be making heads turn in this fall. Grab your high waisted workout legging set from cosmolle and slay throughout the fall season.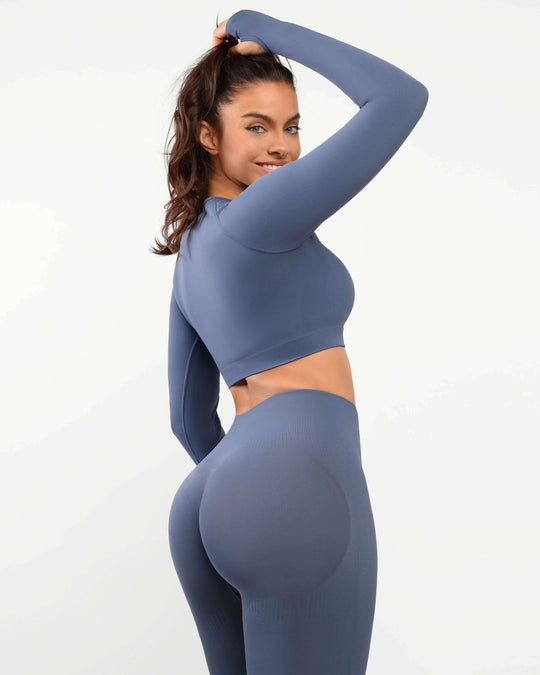 Concluding the sportswear trend forecasting in 2023 one can say that after the coronavirus pandemic comfort has become a priority than following the trend. We suggest you all to invest on such pieces that are not only stylish but on the other hand also comfortable and sweat proof. This is the most important thing that no matter how inexpensive or luxurious a sportswear is, if it is not getting the job done from absorbing sweat to pr