Luxury and style has now become prerequisite. From celebrities wearing them to airport, and to the gyms, everyone is an awe of them. Well these fabulous yoga pants are actually to die for and so pretty and comfortable that everyone would need a pair. The seamless cuts, with joggers like hem, yet not loose, it is a great pant designed for the comfort while exercising or while you are involved in any physical activity. The athleisure yoga pants are breathable and very stylish.
Yoga Pants
Sports Bra
A seamless and an essential piece of the sports wardrobe, the sports bra is needed for sure. While you are exercising it keeps the upper body in shape. You may also wear it under a t-short while you exercise so atleast the purpose of keeping the chest in shape is fulfilled. The criss-cross pattern at the back of this seamless sports bra is what gives it a lot of style. The mesh front with solid confluence is absolutely beautiful. The two straps on either side gives you support while doing any kind of exercise.
Where sportswear leggings and sports bra are essential, socks are equally essential. Imagine yourself rolling up your socks each time you do a certain exercise. When you are uncomfortable socks, you feel like removing them away. Therefore, some mastermind designers have curated anti slip socks for the ones who love exercising or just like to lounge in sporty comforts. They may appear like ballerinas but can be easily worn under the shoes and if you are a yoga freak, then just do it in these. They won't slip and get off unless you do so!
Sports socks
Workout T-Shirts
The comfort of a T-shirt is par excellence. Only those who always wear a T-shirt, knows the pain of getting out if it and wearing skin hugging clothes! You are indeed a true-blue sporty spirited person if you love these T-shirts not just for workouts, but otherwise too. Enjoy looking cool even after the workouts when you are dressed in beautiful looking T-shirts. With comfortable sleeve length and that of the entire piece, you can continue doing your bit for a long time. It soaks your sweat, and gives you airy feeling as it is made from soft fabrics. It is easy to wash and dry too so you are each day ready for your workout.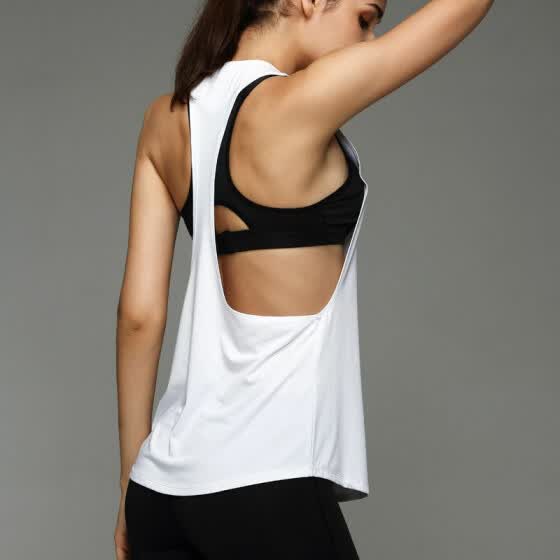 Sports Shoes
The first and the most common sportswear is a good pair of sports shoes. These are triple sneakers and wearing them you feel you are walking on air. Extremely light, and colorful, these shoes can brighten up your mornings. Even if you are not a sports freak, going out on a walk wearing these will catch a lot of attention from everyone!