Don't you think you get confused when you think about the classic pieces that should be in your wardrobe? What about a sweater or a trench coat? The fact behind this is that the more fundamentals you have, the easier it will be to mix and combine items. It also allows you to be more experimental with your appearance and creativity.
This list could go on and on, but don't get confused about what you genuinely need to look good throughout the year. These items will, of course, be available in a variety of colours, patterns, and textures throughout time. You don't have to follow trends at random; keep in mind that fashion depends on spending your hard-earned money on these garments. Invest intelligently in classic pieces that you can wear over and over again, and that will stand the test of time—these ensembles might serve as the foundation for your fuss-free everyday style.
Top 5 Wardrobe Essentials
Black Blazer
Every outfit benefits from a well-structured blazer. People mostly wear a jacket with a shirt and shorts. However, before choosing a cropped and oversized style, we recommend purchasing a longer one that fits well. Layering is the easiest way to make your clothes look more expensive and a great way to keep yourself protected from office air conditioning. When shopping for a blazer, make sure there is enough room beneath the shoulders and arms to drape over other clothes. Sleeves should also be no longer than your wrists and comfortably wrap up to your elbows.
Light Cardigan
It is a timeless piece that is usually overlooked. A light cardigan may be helpful at the movies or on a windy night, and it not only serves several purposes but also makes your clothes seem much prettier. There is a range of lengths, styles, colours, and textures to choose from. There is no one-size-fits-all cardigan style, except for the fact that you should have a lot of them.
White Shirt
It's usually a good idea to wear a clean white shirt. You may wear an oversized shirt with a belt to make it look like a dress. Tuck it in, leave it out, layer it. This timeless classic may be paired in a variety of ways. It's a soft, adaptable piece of apparel that quickly absorbs sweat from the armpits. Moreover, we prefer to wear a statement necklace just below my collarbone. It's pretty fashionable!
Pencil Skirt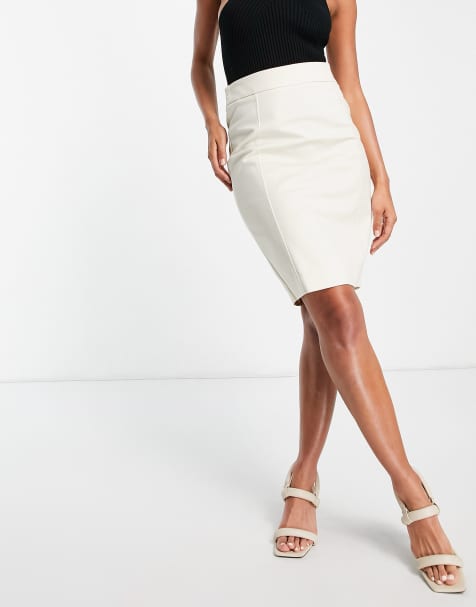 Pencil skirts are great for the office, but have you seen how they look out on the town? They'll eventually come in solid colours, textures, and prints. Depending on the occasion, you can pair it with tank tops or shirts.
Boot-cut Jeans
Who doesn't desire a pair of jeans that fit like a second skin and feel great? These jeans are always in style and look great with bodysuits, blazers, denim jackets, and boots on casual workdays. They go well with shirts and sweaters as well. Boot-cut jeans, in my opinion, should be in your wardrobe since they make you seem taller and shapelier.
In Conclusion
So, these were the items that must be there in your wardrobe. You can closely look at all the apparel and get them online quickly.
Moreover, if you have any queries, you can revert to us.