Weddings are a very special day in the life of a couple and their loved ones. Two people who truly love each other commit to eternity togetherness and proceed to have a beautiful family. A wedding has many events taking place simultaneously. You have got your friends partying on one side and your parents socializing on the other side. You have got your siblings teasing you right in front of your life partner and you have also got cousins cracking up jokes while eating food. All these are memories that you end up missing because you cannot be everywhere.
You, however, can ask your photographer to focus on those sweet moments that you wish to cherish all your life and share with your loved ones.
Here are come sweetest wedding photos that you can copy and get clicked:
1. A Kiss Among Flowers
A kiss is, by all means, the sweetest way to express your love. It tickles your romantic side and makes you fall in love with your partner all over again. Now imagine getting it clicked with a beautiful background. It will make the sweetest wedding photo and you will surely cherish it all your life.
Place it in an album and you would always want to revisit the page with that click.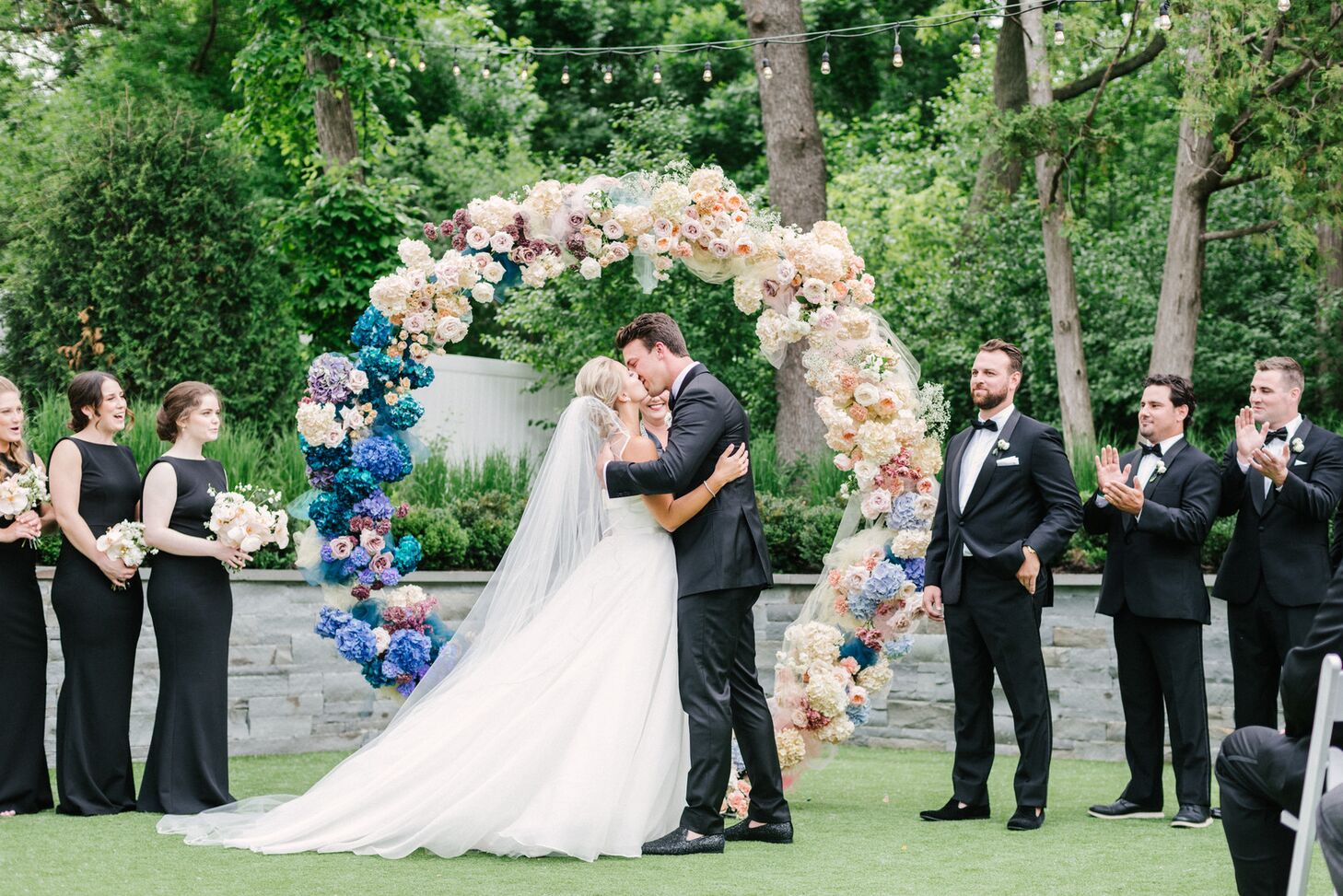 2. I Do!
You say these beautiful words to commit to your partner that you would be by their side all your life no matter what happens. As you say these words, you only look at one person – your life partner – for they mean the world to you. While you are sharing this beautiful moment, you miss out on watching equally beautiful scenery especially if you are getting married during the sunset.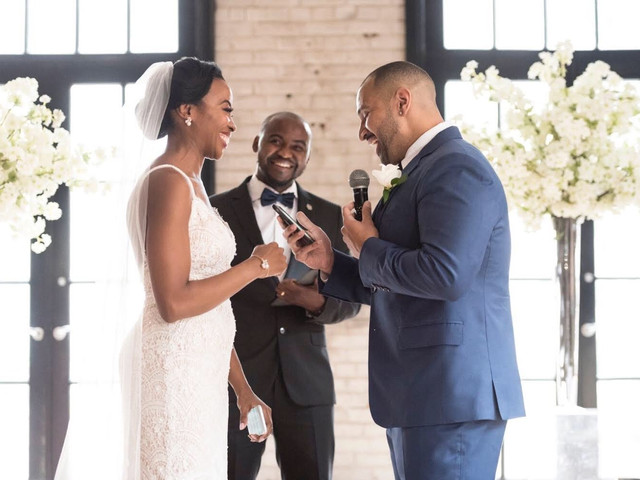 A mix of the decoration of your stand and the sunset can easily be recreated by getting ready at the appropriate time. You may have to wait for a while but it will be worth it just like waiting for your partner was worth the wait.
3. The Dance
Both the partners put in equal efforts for each other. This starts from the moment they meet. You would have a similar story too. Either of you or both of you, might have walked a little more to get an additional two minutes of walk or changed your route just to drop your loved one. Recreating this sweet wedding photo is similar to such efforts. You may want to learn some basics of dance moves and get on the dance floor for this click. Would you look beautiful? Yes, you would look beautiful and have a memory to cherish all your life.
Be comfortable and don't feel the pressure. Remember that a click is beautiful only if you are comfortable in front of the camera.
4. Fireworks
Get all your friends & family members together and pair them up with some fireworks. You will create a photo that would be very beautiful. It is said that love spreads like fire. There is definitely no other way to portray this metaphorically than by recreating this photo.
You would only need to have fun and enjoy the moment while your photography clicks it for you.
5. Go Candid
Stay natural and let the moment do its magic. Some clicks are beautiful only because no one in them poses and stays who they really are. Beauty reflects naturally. While a pose does its magic too but it's always the candid click that wins everyone's heart.
Spend time with your partner and be yourself. You would end up recreating the sweetest wedding photo.
These were the five sweetest wedding photos. Go ahead and recreate them to make all your pages in the photo album memorable.