Nowadays, wherever you go, be it an office party or a simple weekend get together, you'll find at least one female wearing the off shoulder outfit. The whole world is going gala over the off shoulder trend and that too for all the right reasons. Though they've been in the market for a long time, people started to notice them very recently. The reason behind this is that they finally opened their eyes to the glamorous fashion benefits the attire offers.Here's a short compilation for you.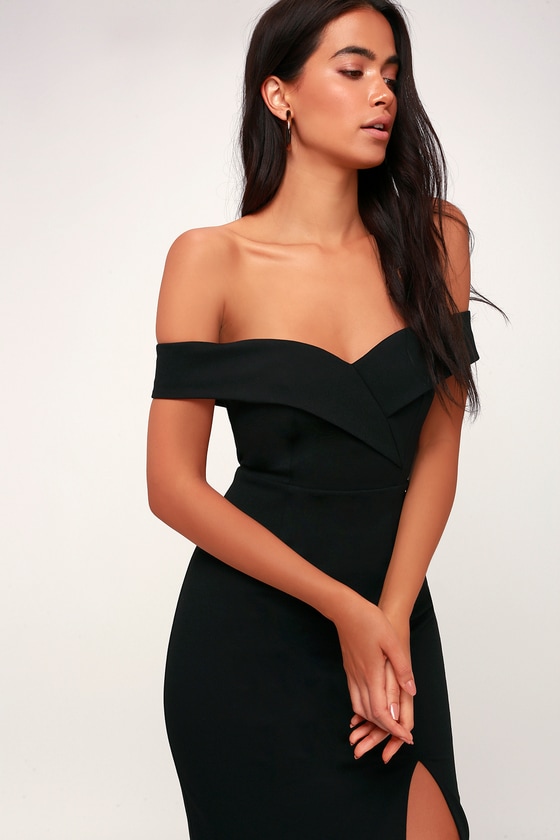 When you wear the off shoulder outfit, the other curves of your body are accentuated. A good body fit off-shoulder dress will expose your strong shoulder bones and also draw attention to those hip and bust curves.You will feel more confident about yourself and that will reflect on how you carry your outfit.
If you are not the size zero figure, the off shoulder outfit will still make you look good. When there is a good frill in the lower region of your dress, that will take away the scrutiny from your body fat. Your spotless shoulders will make you shine and there's no turning away after that!
If not the complete off-shoulder look, you can incorporate tiny straps into the dress. They don't cover your skin and the essence of off-shoulder dresses is not lost. A good heart shaped neck with off-shoulder cut will define your torso perfectly and also make you look cute if you have a petite figure.
If you are going to college prom or a family party, you can break the traditional attire routine with a good off shoulder dress. It doesn't have to be too revealing. The ruffles on your skirt and the upper body will make you look care-free and independent. The off shoulder dress will also highlight your face and structure more. Often, dresses take away the attention from your natural personality. That doesn't happen with off-shoulder designs.
If you are on a party date with your loved one off shoulder dresses create the aura of sensuality around you. HIghlighting those collar bones and bronzing your shoulder blades will give a natural spark to you. These dresses are too alluring to endure. So, you know when to pick 'em!