Uterque
This brand was hidden behind the shadows for long and most of you may not be aware of it. But the absolute fashionistas will love the merchandise that they offer. This spanish based company sells everything from dresses to accessories, that come in affordable price and good quality. They have a brilliant collection to choose from.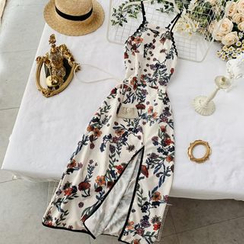 Yesstyle
You must be fascinated by the clothes that the Korean divas wear in the TVshows. I certainly was when I saw them. Yesstyle is a Korean brand that sells authentic apparel and accessories. They have a wide range of choices to pick from and the online portal is a piece of cake to use. You will have your goods delivered home in no time.
Saks off fifth
I love the formal and simple wear collection that this brand has. Focussing on the urban population, they make clothing that fulfils your everyday requirement and makes you look confident and smart. Not to forget that the cost is not too burdensome.
Vineyard vines
This is one of the oldest destinations for newer designs and innovative approaches. Their clothing is chic, unique and smart. The accessories will shine while dangling around your neck, hands and ears.
H&M
You know that H&M means Hennes and Mauritz? Now you do! This popular brand is a go-to for buying clothes that have a certain class, elegance and richness to them. The finest fabric is used to make the clothing and the same quality is noticed in their collection of bags, accessories and footwear as well. Anything you pick from the H&M collection, you won't be disappointed. They have products for all genders and age groups.