The fashion scene is changing rapidly, and so is the latest style trend. Women are looking for something new and trendy that can complement their looks and elevate their fashion sense. If you are bored of wearing clothes with monotonous and dull prints, it is time to check out some of the happening prints that can refresh your look. These unique and eye-catching prints will make you a favorite in the fashion scene. The best thing about these prints is that they complement all body types. So let's have a look at them without wasting any more time.
Floral prints
It is an understatement to say that florals are an evergreen print. Summer floral prints are ruling the fashion scene and making all the heads turn for the right reason. These prints are not just soothing to the eyes, but they are extremely comfortable as well. These prints will help you to flaunt the feminine side perfectly. These prints are ideal for summer, but you can put on a floral dress to brighten up any day of any season.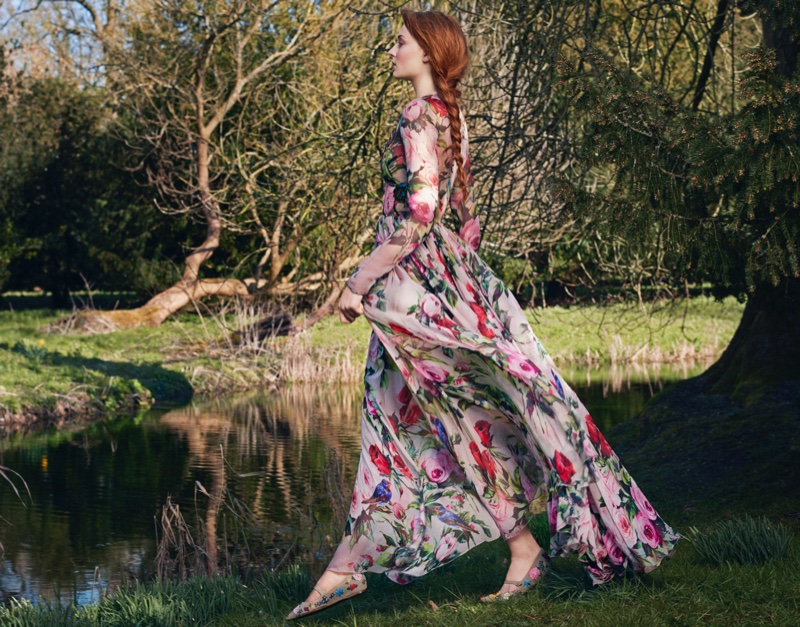 The check print is dominating the fashion town and keeping all the fashion enthusiasts on their toes. This print is no more restricted to trousers and blazers as it used to be in the past. You can opt for these prints in your tops, dresses, and jumpsuits to stand out in the crowd. Include the print in your wardrobe, and you will not regret it for sure.
If you can only think of leopard print when you hear animal print, you need to rethink it again. Animal print has undergone a major makeover. One of the prints that are trending currently is the cow print. It is a fresh print that is being used on clothes, accessories, and shoes. The amazing combination of natural black, white, and/brown will help you stand out from others.
You can call it illusion print or wallpaper print. Amazing hand-drawn patterns are in right now, and they are transforming the style of modern women. The main highlight of these prints is that they are unique and help you to explore your fashion taste. If you want to try something new and revitalize how you dress up, this print is for you.
The Polka Dot print is a classic that is simple and trendy. This print has got a new lease of life currently, and many women are seen flaunting the print in their dresses, pants, tops, and bags. You can opt for these prints in all seasons as they never go out of style. This print can never go wrong as it combines style with elegance and charm. Go ahead and include in your collection if you have not done it till now.