Bags have come a long way from being nothing more than an accessory to becoming an essential in our day-to-day lives. Not only do they help you hone your individual style, but they are also designed to be incredibly useful in helping us carry our belongings. From fashion aficionados to globetrotters, students, and professionals, each person has unique requirements to meet for their perfect bag, be it to match with different garments or to support their everyday commute. Thus, picking the ideal bag makes a difference in comfort, elegance, or even organization. In this complete guide, we will cover even the slightest detail required to hit the perfect match for you.
Important Steps to Choosing the Perfect Bag
Looking for the perfect bag to prance around in can be intimidating. With the ever-rising options and trends, it's easy to get overwhelmed by choice paralysis. Fortunately, with this guide, you'll be able to choose the best handbag that truly represents your unique style. So, when you're out hunting for your dream bag, keep these tips in mind to help ensure you make the best decision:
#1: Determine Your Purpose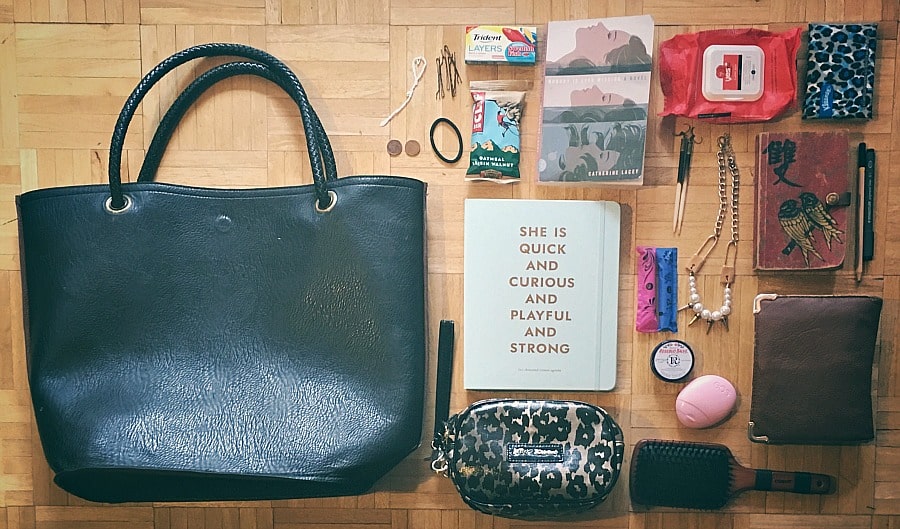 Before diving into the world of bags, it's crucial to determine the primary purpose your bag will serve. The type of bag you choose should align with your specific needs. Here are some common purposes and bag options:
Everyday Carry (EDC) Bag: For your day-to-day needs, such as commuting to work, running errands, or going out with friends, consider versatile options like tote bags, messenger bags, or backpacks.
Work and Professional Use: If you need a bag for your office or business meetings, opt for a classic leather briefcase, a sleek laptop bag, or a stylish handbag.
Travel and Exploration: For travel enthusiasts, backpacks, rolling luggage, and duffel bags are excellent choices. Ensure they are durable and offer enough compartments for easy organization.
Fitness and Sports: Gym-goers and athletes may require specialized sports bags or gym duffels with shoes and workout gear compartments.
#2: Consider Material and Durability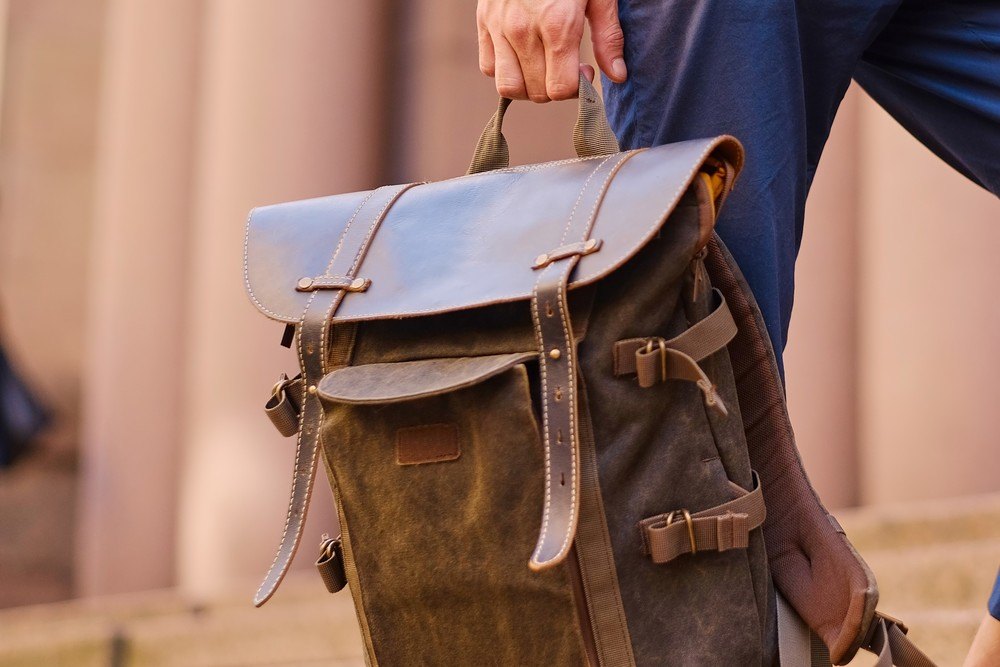 The material of your bag plays a crucial role in its durability, style, and maintenance. Here are some common materials used in bag construction:
Leather: Leather bags exude sophistication and timelessness. They are durable and improve with age but may require occasional maintenance.
Canvas: Canvas bags are sturdy, versatile, and easy to clean. They are suitable for casual and outdoor activities.
Nylon: Nylon bags are lightweight, water-resistant, and perfect for travel. They are also easy to clean and maintain.
Synthetic Materials: Bags made from synthetic materials like polyester or PVC are often affordable, water-resistant, and suitable for various purposes.
When choosing material, consider your lifestyle and the bag's intended use. Leather bags are great for formal occasions, while nylon or canvas bags are more practical for everyday use.
#3: Organization and Compartments
Efficient organization is a hallmark of a great bag. Look for compartments, pockets, and dividers that help keep your belongings in order. Here's what to consider:
Interior Pockets: Pockets for essentials like keys, phones, and wallets can help you locate items quickly.
Laptop Sleeve: For work or study, a dedicated laptop sleeve is a must to keep your device secure and protected.
Exterior Pockets: External pockets are handy for quick access to items like water bottles, umbrellas, or snacks.
Zippered Compartments: Bags with zippered compartments provide added security for valuable items like passports and credit cards.
Choose a bag with the right balance of compartments to keep your items organized without feeling overwhelmed.
#4: Style and Aesthetics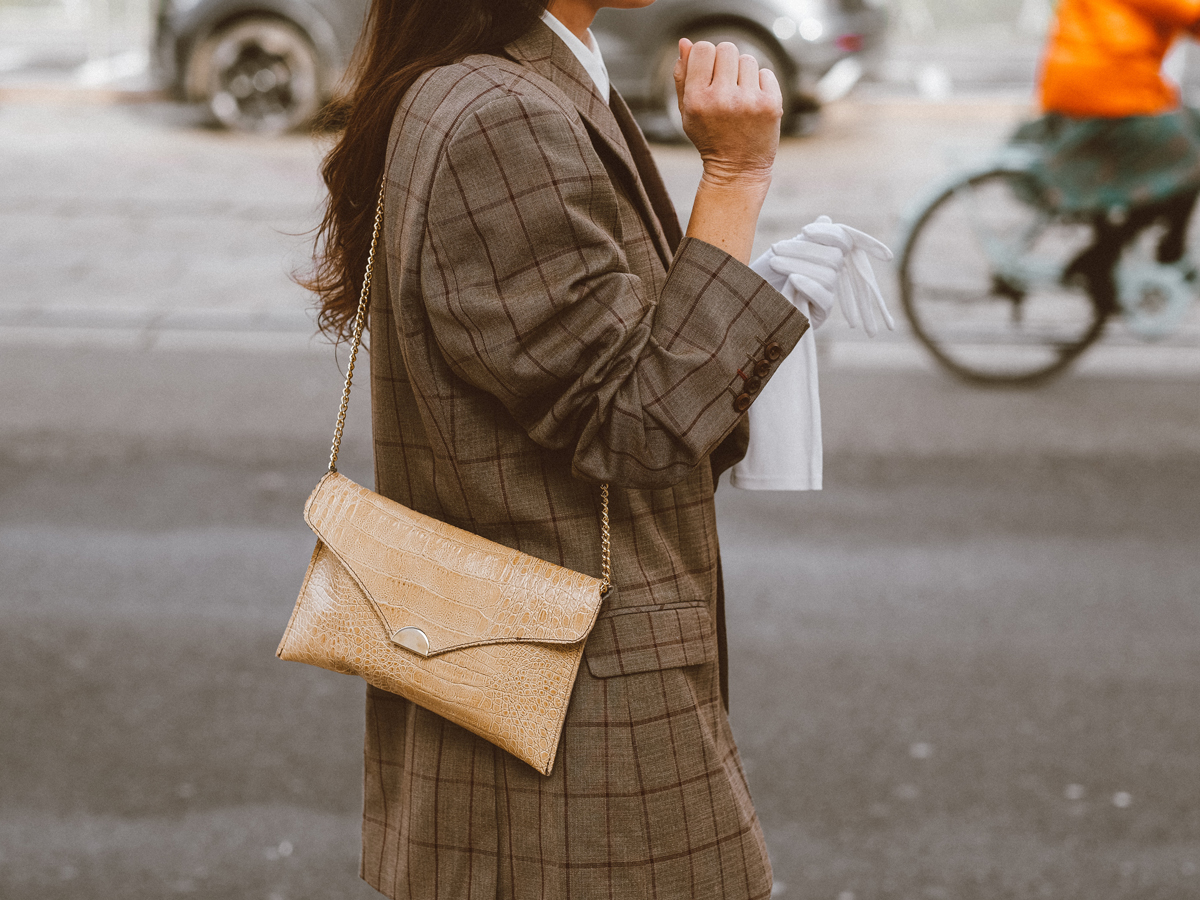 Your bag is an extension of your personal style, so choose one that complements your wardrobe and personality. Consider factors like color, design, and overall aesthetics:
Color: Neutral colors like black, brown, or gray are versatile and match various outfits. However, a pop of color or a unique pattern can add character to your look.
Design: Classic designs like a sleek tote or a minimalist backpack never go out of style. Alternatively, you can opt for trendy or unique designs that make a statement.
Hardware: Pay attention to hardware details like zippers, clasps, and buckles. They can add a touch of elegance or edginess to your bag.
Remember that your bag should complement your style, not overshadow it. Choose a design that resonates with your fashion sensibilities.
#5: Comfort and Ergonomics
The comfort of carrying your bag is of utmost importance, especially if you'll be wearing it for extended periods. Consider the following factors:
Straps and Handles: Ensure the bag's straps are adjustable, padded, and comfortable on your shoulders or in your hand.
Weight Distribution: Backpacks distribute weight evenly, reducing strain on your back. Consider one with padded straps and a breathable back panel.
Crossbody Bags: Crossbody bags evenly distribute weight and are great for hands-free carrying. Make sure the strap is adjustable and comfortable.
Try on the bag with a typical load to gauge its comfort, especially if you plan on using it for long hours.
Conclusion
After considering these factors, you should be well-equipped to choose the perfect bag. Whether it's a sleek tote or an edgy backpack, your new bag will surely make a lasting impression and complete your look. Have fun shopping and finding a brand voice that speaks to you!