When it comes to wearing t-shirts, we're a little lethargic about choosing a t-shirt. And the automatic response is "who cares, it's just a t-shirt". But ladies, today the trend is changing. You can choose from a variety of t-shirts that are available in different patterns and designs. Today the trend has changed tremendously, t-shirts are not just for wearing as loungewear. You can create your own style out of it and rock it on your Instagram profile! Come along with us as we show you some of the best t-shirt trends.
Repeated text T-Shirt
A repeated text can create an impact, and if you want to shine in the room, opt for the repeated text t-shirt. You can create your own style by styling them with different pants. This type of t-shirt offers the minimalist look yet that looks casual and chic.
Plain T-shirt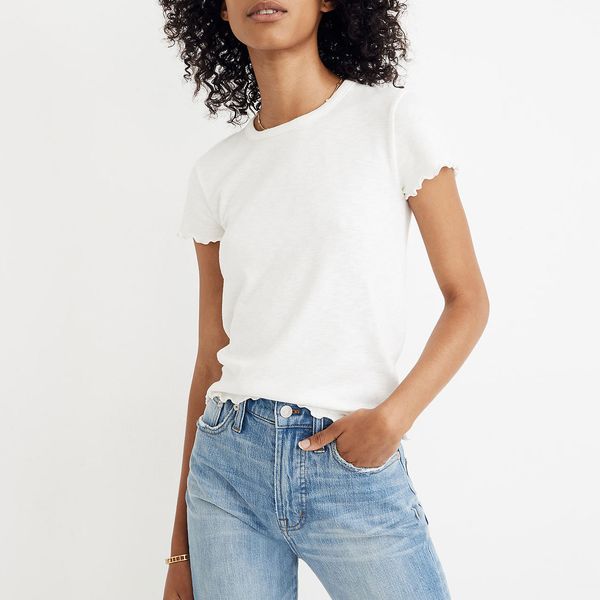 These types of plain t-shirts are the best for the workplace as they can be easily layered with blazers and gives a very elegant look. The plain t-shirts are the most versatile in nature, it provides the flexibility to be styled in different ways. You can wear it at work, dinner, brunch and what not. This is a must have for every woman.
Pattern t-shirt
The cute and crazy patterns make this type of pattern t-shirt best for a casual day out. Having a cropped t-shirt with patterns over it looks absolutely fun for a not so hectic day. Get your hands on these and flaunt your mood from within.
Rainbow Design
If you are someone who is obsessed with colors and rainbows, then rainbow print t-shirts are for you. These patterns help lift your spirits as they are soothing to the eyes and instantly put you in a fun mood. The rainbow prints represent hope, joy and wonder and these prints tops our list of trendy t-shirts.
Tarot card printed t-shirt
Tarot card prints are great for those who want a symbolic visualisation of their thoughts.Tarot prints add an extra element and edge to the whole outfit. And it can make you look more aesthetic and chic. The tarot printed sweatshirts are also a great option to opt for.