Well, a few years back, these pants were not in style, but now they have made an amazing comeback. Wide-legs pants are now back in trend. They are super comfortable and can be styled in different ways based on your style preference. You will just love them to keep wearing throughout the day.
These pants can be used by women with any size and shape to achieve a simple yet sophisticated look. The flattering and relaxed pattern will not go out of style very soon. Starting from a sexy and sassy look to a street style look, wide-leg pants can provide you with the charm that you were always wanted for. Now, let's know about some fashion and dressing tips you can try out with your wide-leg pants.
Choose a wide-leg pant with the clean lines
To achieve a clear flattering look, you need to choose a pair of wide-leg pants having clean lines. Besides, make sure that it has a floor-length hem. What's more? You need to make sure that the pant falls away from your hips. With this, you can easily get sexy legs to look at. If you prefer not to attract too much attention, search for a pair with fewer details, such as a high waist and front pocket.
Go for the help of wedges and platforms
As you want to create the illusion of lean and long legs, wide-leg pants can give you a look when you combine then with a pair of beautiful high-heels, especially the platform variety. Look for a style that touches the perfect balance between heel height and platform where your pant leg drops nicely on the front of your shoe. Make sure there is not fold. With this, you can get a streamlined appearance.
Create a perfect look with the right type top
If you are suing a wide-legs pant, wearing a top having the wrong cut will swallow your look, you will appear non-appealing. So, it will be better to use a beautiful body-hugging top to define your curves.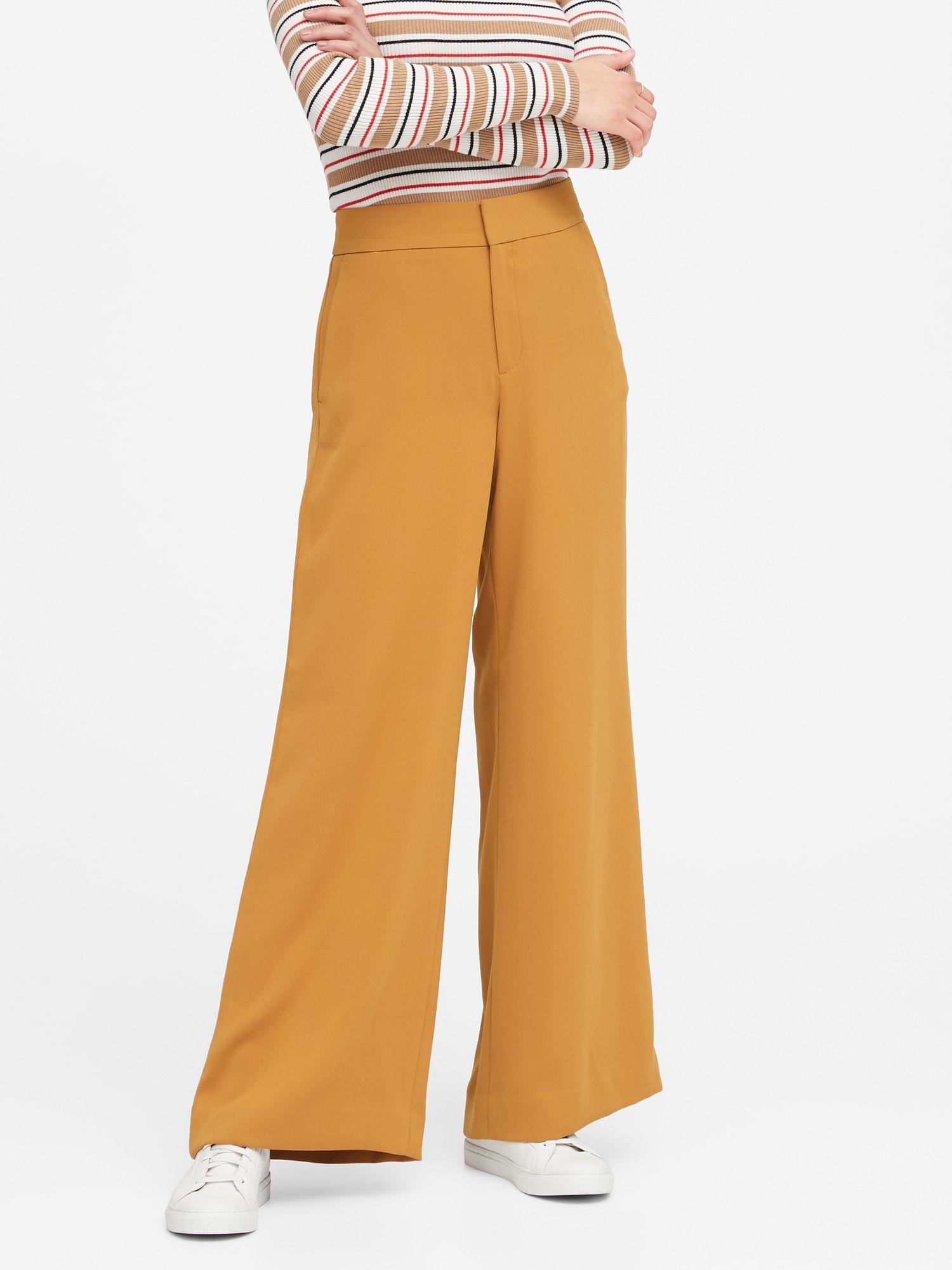 How about the old and classic black and white look? This look is quite famous and the best combination to try out. Combine your white wide-leg pant with your black tee, sweatshirt, or black sweater. You will look sexy, and you are all set to enjoy your outing.
Caps and flowy dress go perfectly with wide-legs pants. With this, you can give a royal touch to your attire. Do you have a white blazer? Go on and put it one your capes. To complete your look, add a pair of high heels. That's it. Enjoy your winter days.